Jow

Rebrand for Jow at &Walsh


Role:
Designer


Jow is a personal grocery shopper at your fingertips. Jow simplifies your day-to-day so you can take back time for yourself and your loved ones. They came to us to explore a rebrand as they moved into the US market (from France). In the rebrand, our goal was to transition Jow from a technology app to a service that can improve your everyday life. We set out to capture the "Joie de Jow", the exuberant enjoyment of life.

Our creative choices champion the pleasures of food everyday that we share with our family, friends, partners, and pets. We worked across the new brand strategy, messaging, visual identity and custom typography for the brand.





The headline type is a custom modified font with playful ligatures. We created an alternate option of the font with squiggles for more expressive and heartfelt moments.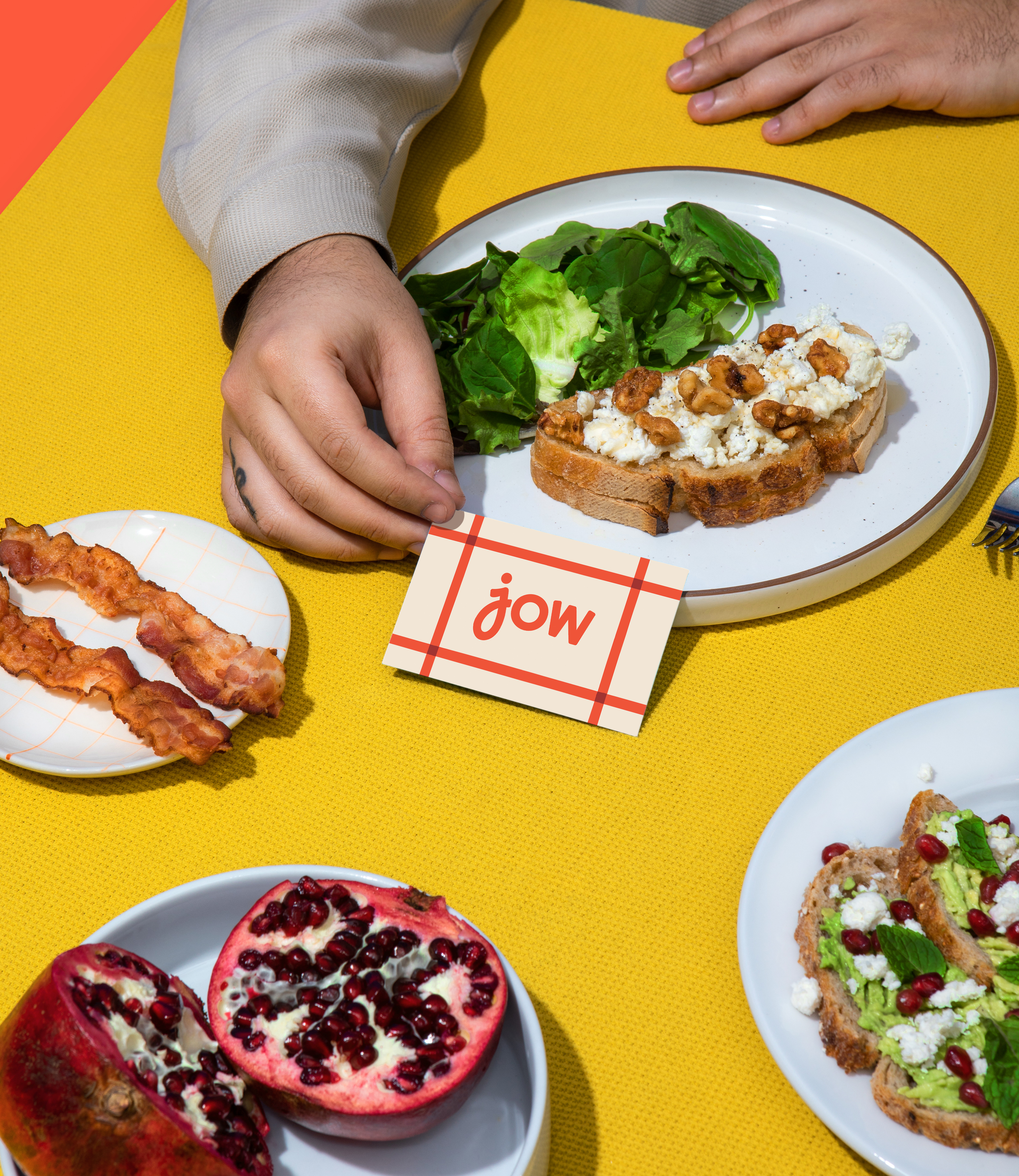 We retained the JOW orange but supported it with a palette that is both bright and warm. The color choices were inspired by colors that frequent home kitchens.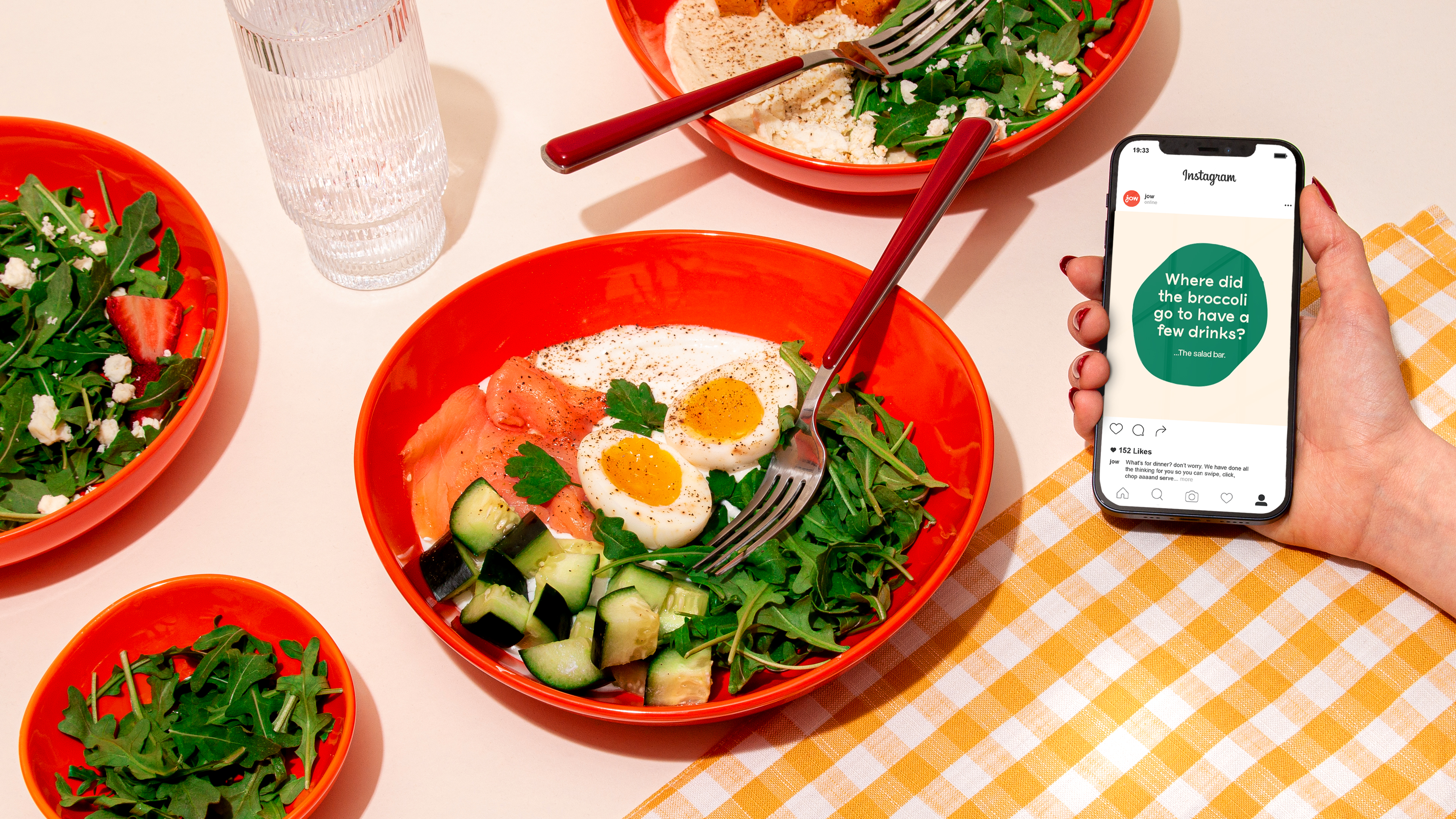 Imperfect graphic elements (uneven circles and lines) celebrate Jow's simple outlook on cooking: "We don't do perfect, we do possible."




Inspired by classic kitchen tablecloths, we created a library of woven patterns that can be used as backgrounds, wallpaper, and frames for photography.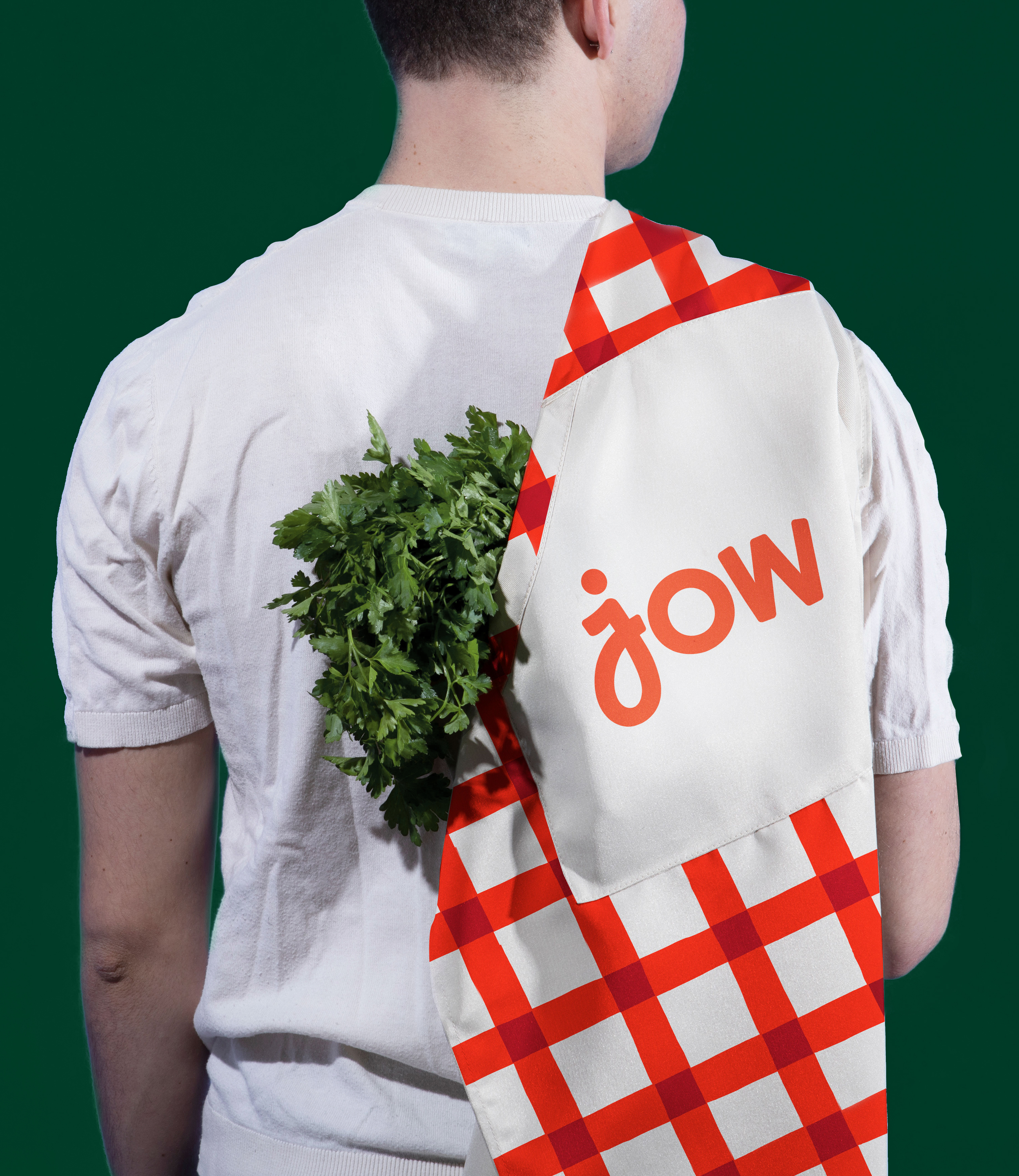 &Walsh:

Client: Jow, Ethelind Vu, Jacqueline Tanzella, Jacques-Edouard Sabatier
Agency: &Walsh
Creative Direction: Jessica Walsh
Strategy: Lauren Walsh, Ally Carter
Executive Producer: Luciana Almeida
Copywriting: Lauren Walsh, Ally Carter
Production: Chelsea Spear, Samantha Galvao, Amy Chuyin Liang, Adriano Ellert
Design Lead: Elinor O'Brien
Type Design: Monokrom Type Foundry, Sanchit Sawaria, Jessica Gracia
Design: Jeremy Rieger, Fabrizio Morra, Sasyk Mihal, Soomin Jung, Juanse Carvajal, Rita Goulão, Andrew Bogard, Mikayla Hittle, Lucas Ramos, Riisa Liao, Sanchit Sawaria, Hayley Lim, Oscar Maia, Hugo Chevallier, Thais Kahatt, Lesley Qi, Lucas Luz
Type Development: Renegade Fonts, Jeremy Rieger, Andrew Bogard
Photography: Chelsea Finkel, Jarett Loeffler, Hatsue Andrews, Tiffany Thebodeau
Models: Floris Draaisma, Camryn Bruno, Victor Martinez
Retouching: Chelsea Finkel, Jarett Loeffler, Hatsue Andrews
3D and Animations: Sofia Noronha